Youmi is a partner of choice for the development of your exhibition needs. We create interactive terminals allowing a pedagogical, original or fun interface.
Interactive stations for the Giacometti exhibition designed by the Espace des inventions in Lausanne
1. The interactive display " Choose the correct colors is a terminal in which the visitor must choose a combination (among three possible choices) of fields, mountains and forests.
Depending on the choice, Giacometti's work is coloured differently.
A tenth button displays the correct answer.
2. The interactive terminal "display artworks" has 6 buttons, each one corresponding to an artist's work. When pressed, the work is projected to the back of the terminal.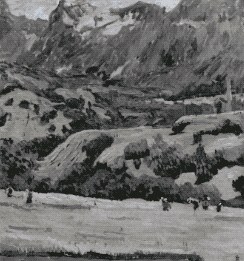 3. The interactive terminal « choisis les bonnes combinaisonproposes to select an artist, you must then choose a style by selecting a cursor then insert the corresponding color palette (equipped with a RFID chip).
The terminal then indicates whether the choice was the right one or not.
Youmi did all the electronics and programming for this project.
Interactive terminals for the Trees exhibition created by the Espace des inventions in Lausanne
For the Tree exhibition by l'Espace des inventions de Lausanne,we have created an interactive terminal that explains the concept of photosynthesis.
The user must pump water, blow into a tube and turn on a real light. Each of these actions triggers a video showing a young girl receiving the element being utilized. When choosing the next element, there are clues that remind the user of the previously chosen elements (e.g. wet hair or light)
When all three elements have been used, a final video triggers a mister, a fan and finaly a real piece of wood comes out of the bollard.
Youmi did all the electronics and programming for this project.
Photography : Antoine Masson
Conception : Espace des inventions
Software solutions for industrial and professional
Youmi will be next to you for developing your technical solution.
We can assist you in the development of original software solutions to analyze your data. We are also involved in the development of electronic and IT solutions, for example for signal acquisition or control of electronic equipment.
Software for processing laser spectroscopy data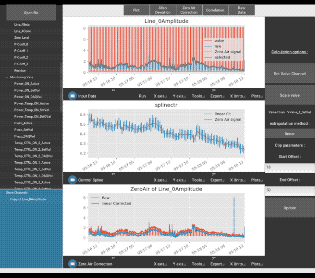 To analyze the data from their infrared spectrometer Miro analytical entrusted us with the development of their processing and visualization software.
The software contains all the modules to analyze and test the data from their equipment.
The interface offers many tools for selecting, exporting and saving data.